RESEARCH ON (WOMEN'S) SEXUALITY IN ISLAM
Irma Riyani
(1*)
(1)&nbspUniversity of Western Australia, Perth, Australia
(*) Corresponding Author
Abstract
There are shared beliefs among Muslims in many Muslims countries in regard to the
idea of sexuality in Islam. These beliefs may include that Islam views sex positively,
which means that it recognises sex as part of human nature (fitrah), but should only
be fulfilled in the institution of marriage, as marriage is the only institution to legally
have sexual intercourse. Sex outside marital bond is considered zina. Heterosexual is the norm which means that any sexual practices and identities outside this norm are considered deviant. Men's sexual desire is privileged, while women's sexual desire is feared. Islam also recognises the purpose of sex within marriage as not only for procreation but also for pleasure.
Keywords
Women; Islam; Moslem; Society
DOI:
https://doi.org/10.15575/isin.v1i2.1130
Refbacks
There are currently no refbacks.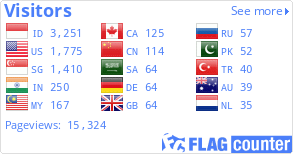 Islamika indonesiana is licensed under a Creative Commons Attribution-ShareAlike 4.0 International License