THE INTEGRATION OF KNOWLEDGE AND UIN SYARIF HIDAYATULLAH JAKARTA
Abstract
In this chance, the integration is discussed in the context of UIN Syarif Hidayatullah
in some important points, those are, what UIN has and wants as well as where UIN
will take its development of institution with this integration of knowledge. The understanding of knowledge integration is framed in the meaning of dialogue interaction in which knowledge, science, and religion are proportionally and openly positioned for coexistence and interaction. When the book of Scientific Integration was written, UIN's vision and mission were directed to develop Research University. Meanwhile, the next direction of development up to now continues the previous wisdom by promoting its wish to the level over it; that is, leading to World Class University. In fact, the developmental core of the two aspirations is the same; that is, to increase the research tradition at UIN Jakarta. New identity formulation through scientific integration formulation and new aspiration formulation actually constitutes the institutional endeavors to fill ruh (spirit) over the process of transformation and new institutional existence; that is university.
Keywords
Knowledge; Jakarta; Education; Integration
DOI:
https://doi.org/10.15575/isin.v1i2.1131
Refbacks
There are currently no refbacks.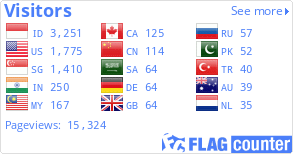 Islamika indonesiana is licensed under a Creative Commons Attribution-ShareAlike 4.0 International License