ISLAM AND PROBLEMS OF STATE: CONSIDERING THE POSITION OF SHARIA IN DEMOCRATIC COUNTRY INDONESIA
Nurrohman Nurrohman
(1*)
(1)&nbspFaculty of Sharia and Law, Sunan Gunung Djati State Islamic University, Bandung, Indonesia
(*) Corresponding Author
Abstract
The jargon stating that humans are social beings seems to have become the
proportion accepted by Islamic thinkers from past to present. Neither of the Islamic
experts refuses the fact that to be able to develop their self-potencies and
humanitarianism, human beings impossibly can live alone without requiring
someone else's aids or helps. However, when they talk about the relationship
between religion and power, Islam and politics or Islam and state, not all of the
Islamic experts have the same viewpoints. Their distinction in history can be investigated from the difference among them in seeing what is the main mission brought by Prophet Muhammad, is it right that Prophet Muhammad is as the head of state? If yes, is it part of his treatise mission or part of the tactics, procedure or ijtihad (reinterpretation) in his efforts to build egalitarian society guided by the universal moral values.
Keywords
Sharia; Prophet Muhammad SAW; Indonesia
DOI:
https://doi.org/10.15575/isin.v1i2.1133
Refbacks
There are currently no refbacks.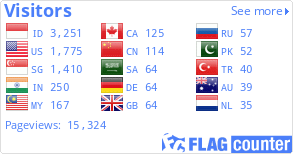 Islamika indonesiana is licensed under a Creative Commons Attribution-ShareAlike 4.0 International License