The Relationship Between Values and Interests
Abstract
Some writers equate values with interests. Philipp Heck defines interests, which he treats as synonymous with values, as "all things that man holds dear, and all ideals which guide man's life. "There are many writers who distinguish between the two concepts and go into the details of the distinction, as is explained below. There is an apparent relationship between interests, principles, rules, values, objectives and other similar terms. Our main purpose is to find the link between interests and values, because the term interest dominates all legal discourse. In simple terms, interests recognized and enforced by law become rights. To elaborate the meaning of interests in relation to values, we need to refer to the work of Roscoe Pound, however briefly.
Keywords
interests; values; jurisprudence; law; islamic law
References
Philipp Heck, The Jurisprudence of Interests: An Outline, in THE JURISPRUDENCE OF INTERESTS: SELECTED WRITINGS OF MAX RÜMELIN, PHILIPP HECK, PAUL OERTMANN, HEINRICH STOLL, JULIUS BINDER AND HERMANN ISAY 29, 33 (M. Magdalena Schoch ed. & trans., 1948).
Roscoe Pound, A Theory of Social Interests, 15 PAPERS AND PROCEEDINGS OF THE AMERICAN SOCIOLOGICAL SOCIETIES (1921).
NYAZEE, THEORIES OF ISLAMIC LAW. These ideas are spread all over the book and it will be difficult to provide a pinpoint citation, unless it is a direct quotation or a specific idea.
See generally AL-SHẠ̄TABĪ, AL-MUWĀFAQĀT, vol. 1, trans. IMRAN A. NYAZEE, THE RECONCILIATION OF THE FUNDAMENTALS OF ISLAMIC LAW (2010).
AL-GHAZĀLĪ, AL-MUSTAṢFĀ MIN 'ILM AL-UṢŪL 286 (1877).
EDGAR BODENHEIMER, JURISPRUDENCE: THE PHILOSOPHY AND METHODOLOGY OF THE LAW 358 (Rev. ed., 1974).
RICHARD A. POSNER, THE PROBLEMATICS OF MORAL AND LEGAL THEORY (1999), 46–47.
JOSEPH WILLIAM SINGER, ENTITLEMENT: THE PARADOXES OF PROPERTY (2000), 129.
Nyazee, Islamic Law and Human Rights ISLAMABAD LAW REVIEW (2003) 1:62.
R.W.M. DIAS, JURISPRUDENCE (London: 1979).
DOI:
https://doi.org/10.15575/isin.v1i2.123
Refbacks
There are currently no refbacks.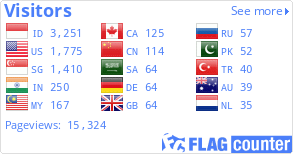 Islamika indonesiana is licensed under a Creative Commons Attribution-ShareAlike 4.0 International License